Masonry Elastomeric Coating

Exterior Concrete Coatings
Concrete Crack Repair
Roof Elastomeric Coatings
Plaster Elastomeric Coating
Stucco Elastomeric Coating
Waterproofing Concrete | Masonry
Commercial Painting
Exterior Painting
Seattle Painting Contractor Solutions for:
High Rise Buildings
Office Buildings
Shopping & Retail Malls
Hospitals
Schools / University
Libraries
We are licensed, bonded and insured. References are available upon request; our client's privacy and confidentiality is of utmost importance.
GHB Inc. Mission Statement ~
Our mission is to enable property owners and managers to overcome the waterproofing and exterior maintenance challenges they will inevitable face; we work to protect and enhance property investments at an affordable price.
Call us Today for a Free Consultation at (425) 250-1044
Click below to Visit all GHB Companies & Services, and learn more about our Window Cleaning Company & Fall Protection Division...
Summary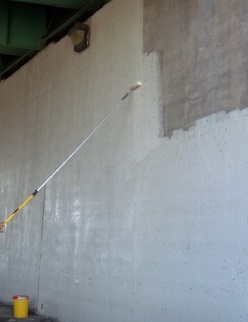 Article Name
Seattle Painting Contractor | Elastomeric Coating Expert
Description
A protection more powerful than the Seattle elements is needed when keeping surfaces beautiful and walls dry. And every surface, Brick, Concrete or Stucco, requires a different wall coating or exterior paint.
Author